Message from the Chairman of the Polish EMR Group *** Welcome at the new website of the Polish EMR Group ***
Dear Colleagues,
Polish EMR Group [PEMRG] exists from 20th of May 2010, when at the Inaugural Meeting held during the First Forum EMR-PL in Rzeszów, Poland, a decision was undertaken to transform the Polish EPR Society [PEPRS] based on new rules.
According to the accepted model, we have resigned from the Statute and membership fees, whereas an informal membership in the PEMRG has been extended to all persons involved in the broader subject of EMR (EPR/ESR) research. Interested people please provide your contact details by email to the PEMRG Secretary to update the address list.
Website is to facilitate the transfer of information about the activities of the PEMRG, consecutive Forums EMR-PL held every two years at another center, and the General Meetings of the PEMRG. We hope that the new website can also facilitate contacts between people interested in EMR (EPR/ESR) studies and their applications, and thus contribute to better integration of the EMR (EPR/ESR) community in Poland.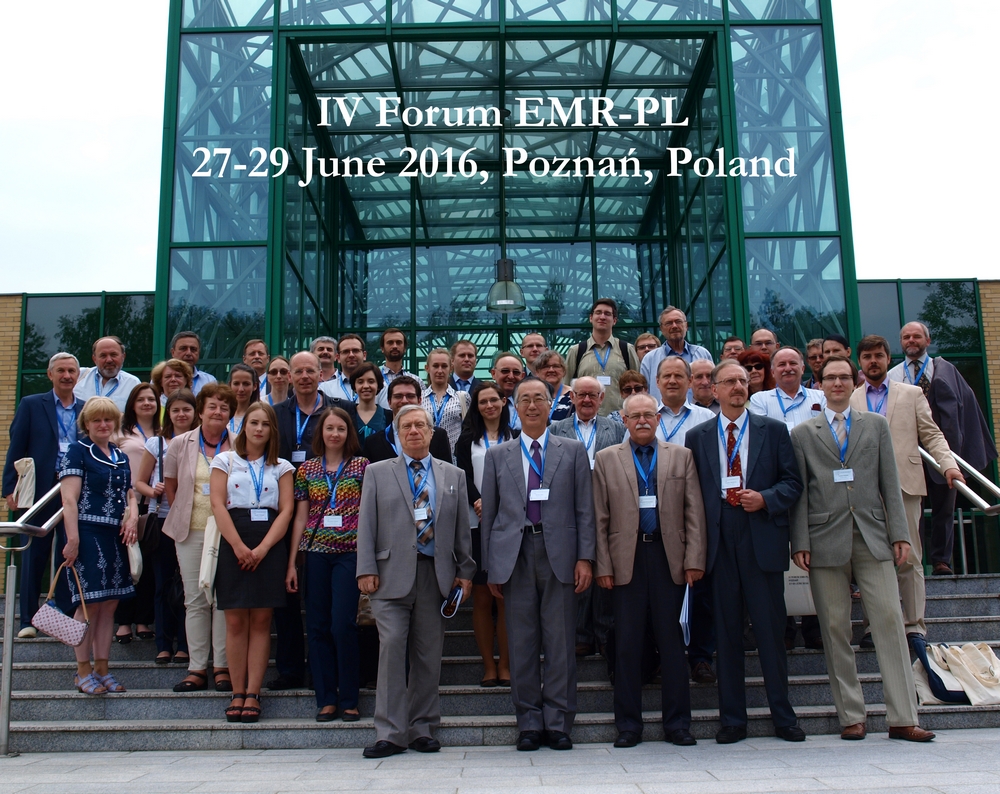 We look forward to proposals from Colleagues how to improve this new website developed by Dr Alina Zalewska in consultation with the members of the Council of the Polish EMR Group.
With warm greetings,
Czesław Rudowicz
Chairman
Polish EMR Group

2 March, 2017